10 Awesome Things 2015
January 1, 2016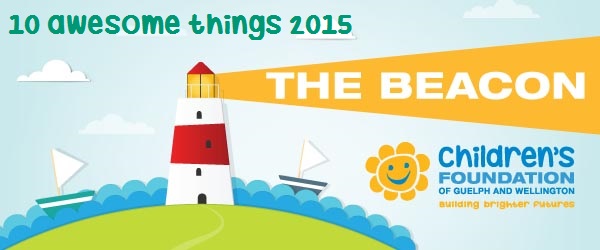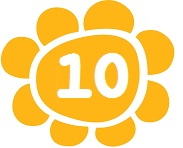 Carrie learned what she likes. This year she played soccer with the support of the Children's Foundation Free to Play Program. She even scored a goal. However, when asked if she would play again, she says "I would but I love to dance and sing and act." Follow your passions Carrie!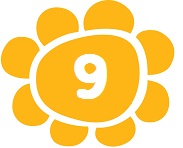 Kirsten is following her dream to become a veterinarian thanks to the new Children's Foundation Cargill Scholarship. She began studies at the University of Saskatchewan in the animal bioscience program and plans to continue her education to become a large animal veterinarian. When asked what it feels like to receive the scholarship, she replied thankfully, "For
once my hard work has paid off. I think this scholarship will encourage other students like me, who can't make the
high
marks no matter how hard they try, to keep pushing for what they want to do."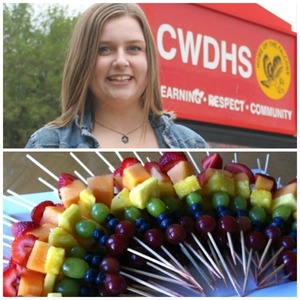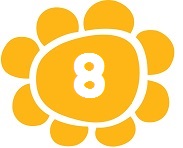 Students at St. Michael Catholic School in Guelph are getting more fruits and veggies and loving it! Fruits and vegetables are ordered from market vendors and one vendor delivers produce to the school on Fridays for their Children's Foundation Food & Friends student nutrition program. The students are enjoying all sorts of fresh snacks but we hear the "kids loved the fruit kabobs!"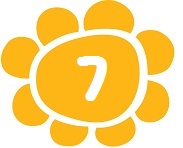 Things brightened up around here. After receiving some great feedback from our donors, volunteers and partners we decided it was time to freshen up our look. With the help of Letter M Marketing, we launched our new logo in April. The sunny new logo has really caught on and brought about some other great changes including a brighter and more youthful look at our office.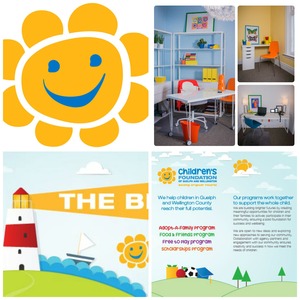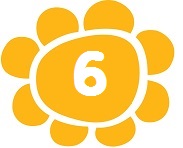 Christmas wishes came true. A Children's Foundation Adopt-A-Family child asked for a violin and got one! The generous donor went above and beyond and took the violin for a pre-Christmas tune-up. The music store that gave the violin a tune-up also donated a case for it. We can't imagine how exciting this was to open on Christmas morning but we did get to witness the joy of giving. The donor was glowing with excitement when the violin was dropped off at our Santa's Workshop.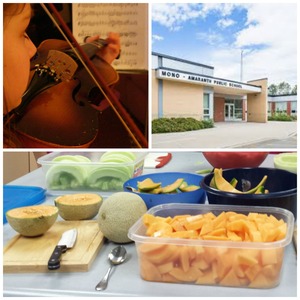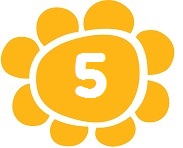 Thirty grade six students at Mono-Amaranth Public School are pitching in to make their Food & Friends student nutrition program happen. This program has made several impactful changes this year. One change is offering a morning meal each day of the week. The second change is preparing ten lunches at a time for students that need one and replenishing them as required. The third change is that the program is offering healthy bins in each class with an assortment of fruits which are replenished when empty by volunteer students. High five to the grade six class!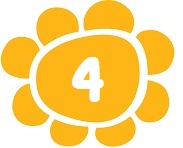 Volunteer extraordinaire, Michael Douglas, has put in hours on end to make sure every person in Guelph has heard about Trees for Tots. Michael has personally visited every place that sells Christmas trees and even twist-tied hundreds of Trees for Tots postcards onto trees at many of the locations. Not only that, he's organized mobile signs all over the city and is the best ambassador for Trees for Tots!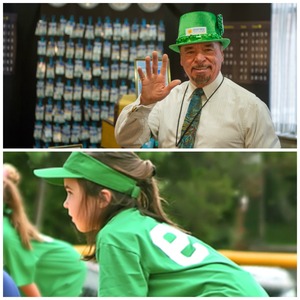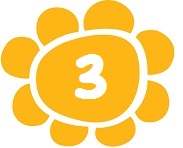 Valerie became a starting pitcher and learned how to throw a "change-up". Valerie's mom says "Sports would be an extra that our family would just not be able to afford if not for your [Free to Play] assistance. It has changed Valerie completely and she grows every year in confidence which she was lacking before."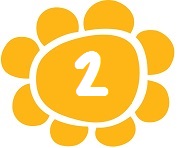 11 year old Jacob and his dad get to play hockey and go to the theatre together. Dad has had some struggles in the past and is working hard to re-establish himself. They asked for hockey sticks for dad and Jacob so they could play hockey together. They also asked for passes to a theatre to see a show. Their fabulous Adopt-A-Family donor got them both! Jacob and his dad are sure to create some special memories in 2016.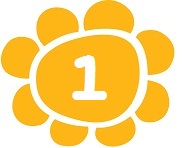 YOU! Yes, that's right – you! We were honoured that his Excellency the Right Honourable David Johnston made special note of our collaborative work at his keynote address at the Guelph Chamber of Commerce's Awards of Excellence. As he said these awesome stories are "only possible through the shared efforts of Children's Foundation volunteers and staff, local schools, sports and arts organizations, social service and family support agencies, donors and fundraisers, and sponsors and funding agencies. Today, thousands of children in this community are happier, healthier and have a better chance in life—and broad collaboration made it possible." Thank you for being part of that collaboration and for being awesome.


These are just 10 awesome things out of countless other awesome things that happened in 2015. Thank you for being one of them. Happy New Year! We look forward to seeing you in 2016.